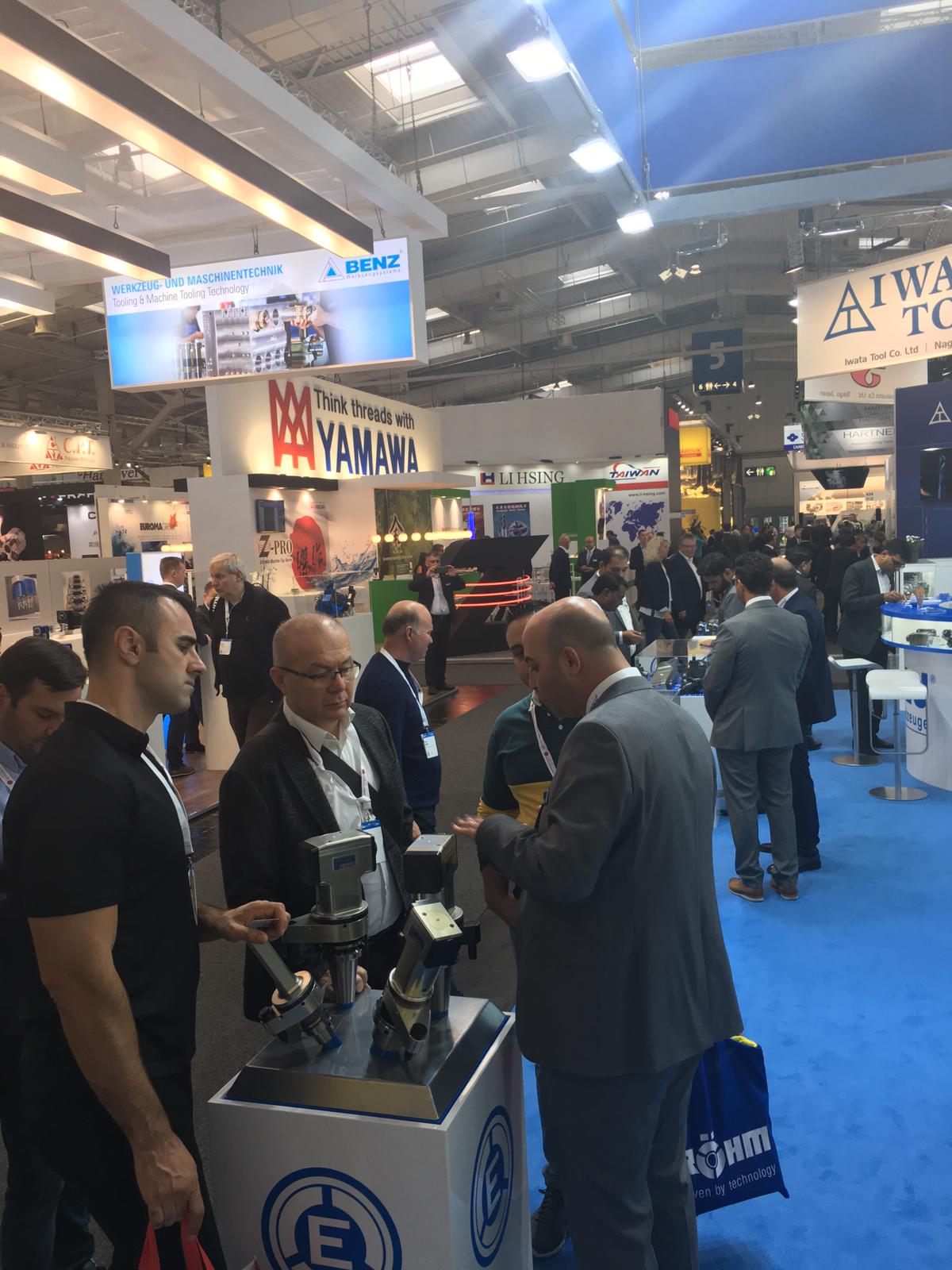 Slightly optimistic forecast for EROGLU
---
"The transformation in the automotive industry goes ahead quickly", this was one of the major statements of the yet ending exhibition EMO in Hannover. In the automotive sector all exhibitors could see a significant decreasing in the order incoming.
For EROGLU this means, to invest massively in quality as it is been done as before, because some customers may search in different product lines for alternative suppliers. That this must be done without any loose of quality is quite clear for EROGLU!
"We are on a wide and stable base and take the coming future challenges", so the statement of company owner Nusret Eroglu in the final company meeting.
It could be done some very nice discussions and also the presentation of the new modular system in the driven tool holding has shown a lot of interest. The basic holder can be used in the same time as a ER collet chuck (range from ER16 up to ER40), which allows a lot of applications by using different adaptors. The adaptors can be used as Weldon, shrink or hydro grip and cover all needed demands!
---